It is our pleasure to invite you to the 15th Annual General Meeting (AGM) of the New Brunswick Coalition for Pay Equity Inc. to be held online on Saturday, May 28, 2022, from 9:30 a.m. to noon.
Image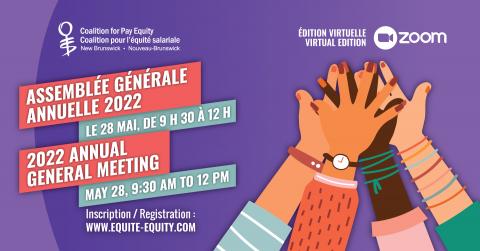 Please note that this event is for members only. Click here to become a member.
AGMs are vital to the health and continuity of our organization—thank you for being part of our coalition.

If you have ever considered joining our team, this is your chance! Board members serve two-year terms and the following positions will be up for election:
Anglophone Vice-Chair
Secretary-Treasurer
First Nations Representative
North Representative
South Representative
Upper-Valley Representative
 
Image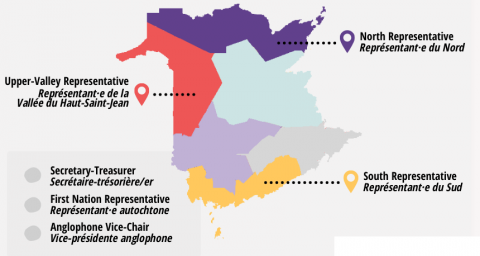 Contact Johanne Perron, the Executive Director of the Coalition, for more information or to submit your candidacy.
We can't wait to see you on May 28th!

Documents
If you register, don't forget to download and review the following documents before the AGM.
Reference documents: