The workforce in New Brunswick's caregiving sector, composed primarily of women, has long been systematically underpaid and undervalued. 

Recent job evaluations found that wages are far from reaching pay equity:
Image

That's why they need pay equity.
Our recommendations to the provincial government: 
Image


What can you do?
1. Contact your MLA by filling out this form.
2. Download and share: 
Information kit [coming soon]
Social marketing pictures:
Image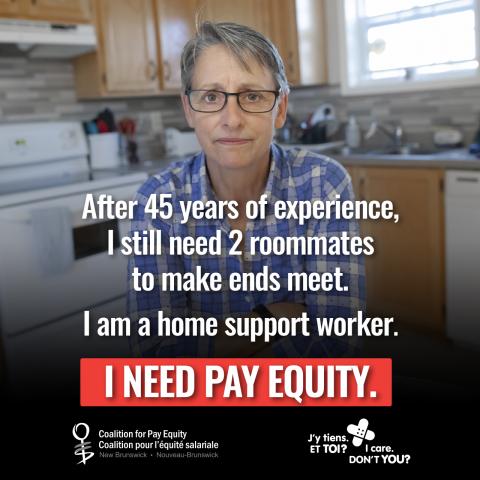 Image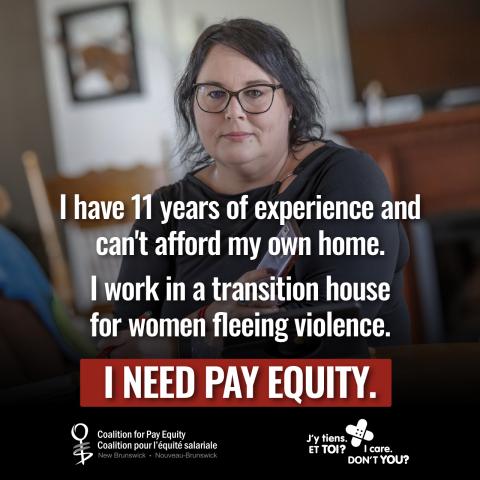 Image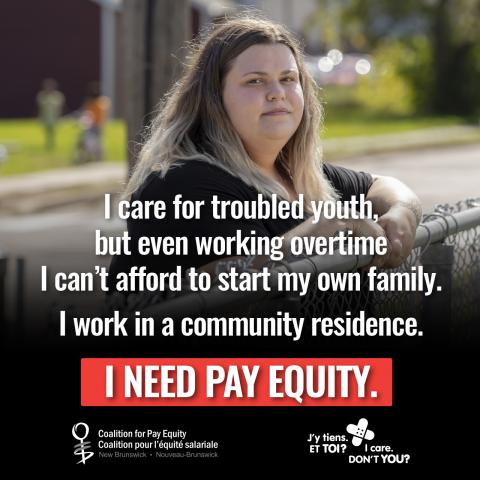 Image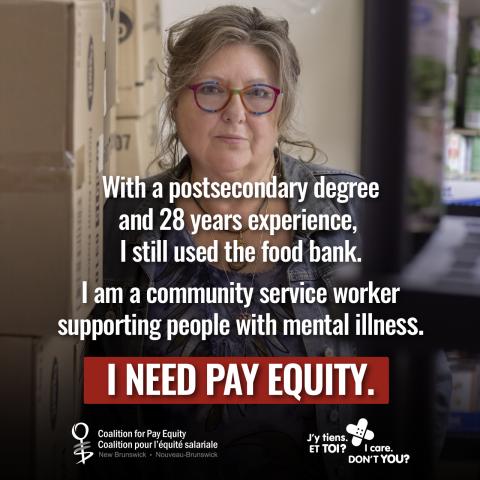 3. Check out the job evaluations reports for more information: