Support the Coalition

The COVID-19 pandemic threatens decades of progress towards gender equality. In highlighting the importance of workers in predominantly female jobs—and how undervaluing their work makes them more vulnerable—the pandemic has demonstrated the need for pay equity.
Together, we can ensure the post-COVID-19 economy places greater value on women's work.

Our yearly fundraising campaign is the backbone of our financial stability. Check out the objectives we will pursue in 2020-2021 thanks to your donations.
Be the voice many New Brunswick women desperately need. Give now.
Want to donate by cheque? Fill out this form and send it to
NB Coalition for Pay Equity
412-236 St. George Street
Moncton, NB    E1C 1W1
 
---

THANKS
Thanks to our generous donors. We're grateful for your support! It's clear that women's economic equality is an important value for New Brunswickers. Together, we are succeeding in advancing pay equity. 
With the help of our members, we raised over $80,200 through our 11th annual fundraising campaign in 2020-2021:
VISIONNARY ORGANIZATIONS
Image

Image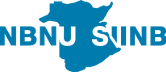 Image

TRAILBLAZER ORGANIZATIONS
Canadian Union of Public Employees (CUPE) Local 2745

Unifor


 
VISIONNARY INDIVIDUALS
Sharon A Crabb

Dawn Arnold

Anne Crocker

Jula Hughes

Simone LeBlanc-Rainville et Maurice Rainville

Marie-Linda Lord

Johanne Perron

Noëlla Richard

Odette Snow

Vallie Stearns-Anderson

Robin Tingley


 
TRAILBLAZER INDIVIDUALS
Chantal Abord-Hugon

Geneviève Bouchard et Jean Saint-Aubin

Lise Caissie

France Caissy

Pierre Cormier

Madeleine Delaney-Leblanc

Ghislaine et Fernand Arseneault

Louise Imbeault

Isabelle Jean

Frances LeBlanc

Viola Léger

Lauraine Léger

Isabelle Mckee-Allain

Courtney Pringle

Rachel Richard

Anne Robichaud

Marie-Thérèse Seguin

Jean-François Thibault

Judith Weiss

Financial Statements
The financial statements have been audited by Louise Belliveau, CPA, and are available through our office upon request.